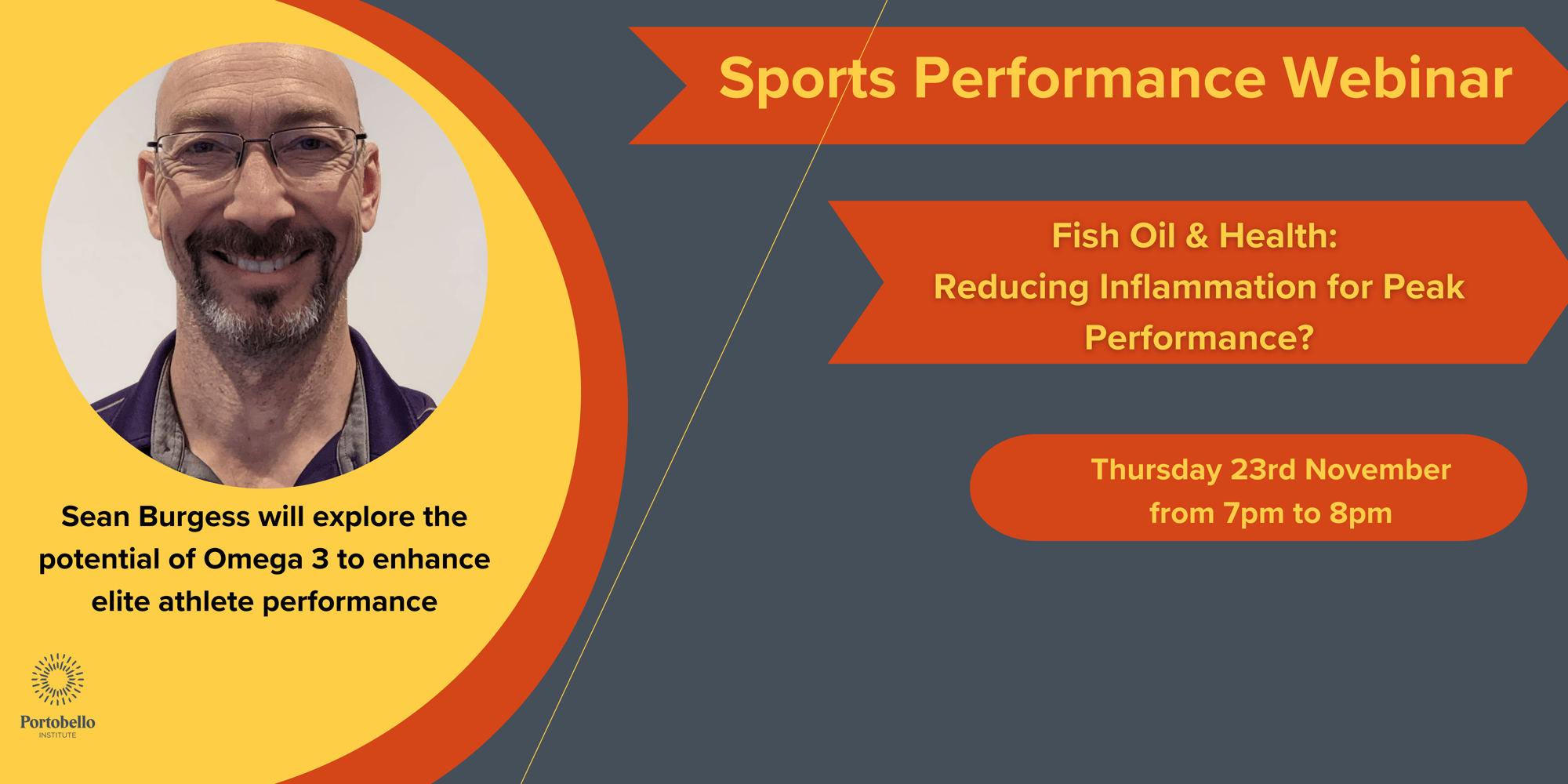 Fish Oil & Health: Reducing Inflammation for Peak Performance?
Also with "Renowned Researcher, Sean Burgess"
This webinar will delve into the world of Omega-3 oils and their profound impact on athletes' well-being. Renowned researcher, Sean Burgess, is at the forefront of groundbreaking studies in this field. His research explores the incredible potential of Omega-3 oils in alleviating inflammation and addressing various physiological conditions in the athlete's body.
This event promises to be an invaluable resource for individuals with a passion for sport and exercise science, clinical exercise prescription, and a keen interest in the intricate workings of anatomy and physiology. Whether you're a fitness enthusiast, a healthcare professional, or a student looking to expand your knowledge, Sean's insights will provide you with a fresh perspective on how Omega-3 oils can transform athletic performance and overall health.
Stay tuned for more details from Sean as he uncovers the latest findings in this exciting area of study. Don't miss this opportunity to gain a deeper understanding of the benefits of Omega-3 oils in the realm of sports and human physiology.
Keynote Speaker - Sean Burgess
Sean is a mind and movement coach, passionate about helping people access sustainable health without the need for gyms or pharmaceuticals. With over 25 years experience as a sport scientist, coach and PT educator he guides individuals on their journey towards holistic well-being, focusing on both the mind and the body.

Through personalized coaching sessions, he empowers individuals to cultivate mindfulness, improve their fitness levels, and enhance their overall vitality. Sean's approach is rooted in evidence-based techniques, combining the power of movement, mindset, and nutrition.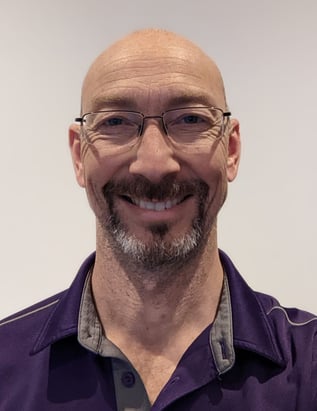 Host - Dr Danielle Prescott - Performance Analyst, Educator & Professional Football Scout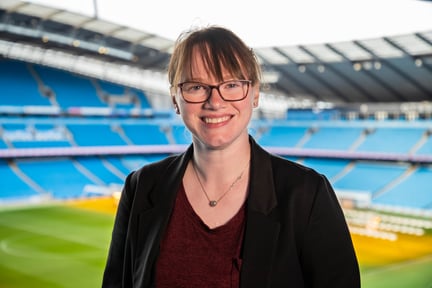 Danielle has over 16 years' experience working within elite sport as both a performance analyst (PA) and professional football scout for a variety of professional football clubs. Danielle's current roles include working with Manchester United as a professional academy scout across ages 12-21 and with The FA as a Talent Scout for the England Lionesses. Danielle has also been teaching for over 15 years within numerous universities in the north west of England within the area of sports coaching, sports science and performance analysis, before moving to Anglia Ruskin University as an Academic Employability Consultant (PhD specialism).
Register Now to make sure you don't miss out!

Please click this link to sign up for the webinar.
If you are interested in progressing your career, please find below a list of post graduate and undergraduate programmes delivered full-time and through blended learning.
Portobello Institute has a dynamic sports department with a range of top qualifications for the next step in your career.
If you are interested in any of our sports courses or have any questions you can book a consultation call with our expert sports advisor, or call 01 892 0029.