Supporting Language Development in EY
With a focus on Supporting Language and Literacy Development for Children
with Additional Needs in Early Childhood
Portobello Institute invites you to this exciting webinar all about supporting language development in Early Years with Dr. Carol Ann -Ó Síoráin .
"Supporting Language Development in Early Years (EY) with Dr. Carol-Ann Ó Síoráin, " will explore the critical importance of nurturing language skills in our youngest learners.
With a focus on Supporting Language and Literacy Development for Children with Additional Needs in Early Childhood
This event is designed to provide educators, parents, and caregivers with valuable insights into the key strategies and practices that can help children thrive in their language development journey during their early years. Dr. Carol-Ann Ó Síoráin, a leading figure in this sector, will share her wealth of knowledge and experience, shedding light on evidence-based approaches that support language growth in a diverse and dynamic society.
Whether you're a teacher, a parent, or someone passionate about children's linguistic development, this event promises to empower you with practical tools and knowledge to create a language-rich environment for the little ones in your care. Don't miss this unique opportunity to learn from a true expert and make a lasting impact on the language development of the next generation.
---
Hear from a range of speakers on the night:
Dr. Carol-Ann Ó Síoráin: Assistant Professor of Early Childhood Education in the School of Language, Literacy, and Early Childhood at the Institute of Education, Dublin City University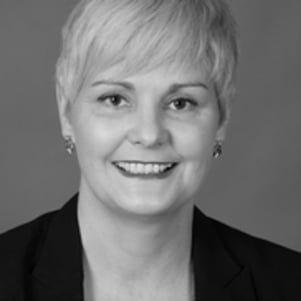 Carol-Ann is an Assistant Professor of Early Childhood Education. She is a both a Montessori trained teacher and a Primary qualified teacher registered with the Teaching Council of Ireland. She is a passionate educator and researcher. She has taught across all levels of early years and primary education, with extensive experience in special and inclusive teaching and learning.

Her research and experience in promoting inclusion in education and society and her expertise in early childhood and primary education brings a critical and contemporary vision to teaching and learning in ITE. Carol-Ann's research interests are: The inter-relationships between cultural, language and communication, identity and belonging and the role of education in the development of intercultural competencies in early childhood.

Special education and inclusion; a continuum of play; children's personal play worlds; the importance of real-life play experiences; the role of family play experiences; intergenerational play/fun and the development of humour in early play. Playful teaching and learning in early childhood (playful inclusive pedagogy, transformative pedagogy); early literacy and numeracy; autism and neurodivergent challenges including rare diseases. The teaching of early communication, language and mathematics through play for children with autism in early intervention and primary classrooms.
Maeve Nolan - Personal Development Advisor & Senior Early Years Tutor with Portobello Institute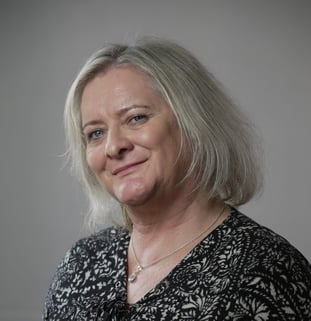 Maeve Nolan is our Personal Development Advisor & Senior Early Years Tutor with Portobello Institute. After completing her studies in Limerick, she moved to Germany and lived there for 10 years, studying, and working in a dynamic, multi-cultural environment spurred her on to open her own childcare facility, before moving into the next phase of her career with Portobello Institute.


Maeve is passionate about helping students move onto the next stage of their careers after graduation, and often hears back from them when they land the job they trained for, or even go on to open facilities of their own, and how much Maeve has helped them along the way. She says "For me, education is so much more than an exchange of knowledge, through involvement and participation, it enables a passion for true learning
Deirdre Field O'Sullivan - Early Learning and Care Teacher at Further Education and Training Board Cork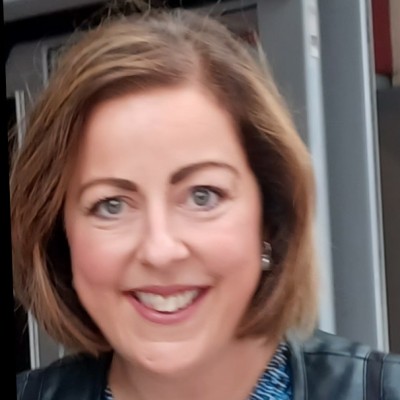 After working for over eight years as a Lead Educator and Manager in a setting, she has recently taken up the position of Teacher at the College of FET Morrisons Island, Cork, where she teaches level 5 and 6 modules for Early Learning and Care courses.
Deirdre holds a First Class honours degree in Early Childhood Studies and is presently completing her Masters in Early Childhood Studies with Portobello Institute. Her specialist area for her dissertation is neurodiversity-affirming practice in early years education.
Check out our latest EY Webinar on our YouTube Channel!
---
Watch this space for more information about our January webinar theme and guest speaker
January 15th | Guest Speaker: Orlagh Farmer
Choose the Course for the Career you Want
If you would like further information, please visit our website or contact Jennifer Matteazzi, at jennifer.matteazzi@portobelloinstitute.com